The 110 has two compartments in the rear tub for jerrycans, one on each side. Well it is a V8 after all! Each of these side lockers holds two 20-litre jerrycans.
The doors of the side lockers were removed simply by drilling out the line of rivets attaching the piano-hinge to the rear body. From underneath, a piece of U-shaped steel bar had been inserted across the chassis, and was simply held in place by one bolt on each side. It wasn't attached to the chassis at all! The parts diagram revealed that this was a non-standard fitment, so I didn't bother replacing it; instead I fabricated a couple of small brackets which were bolted to both the side locker floor support plate and the chassis. Here's a view of the side locker, and the old rusty steel bar:
With the frames of the side lockers removed from the rear tub, it was evident that renovation was long overdue. The panels were separated ready for cleaning. The panels themselves are aluminium - but the frame itself is steel. Not a good combination for galvanic corrosion.
With the rust removed, the steel frame was certainly in a sorry state as can be seen from the following photo. I cut this piece off, and using some scrap steel fabricated a replacement.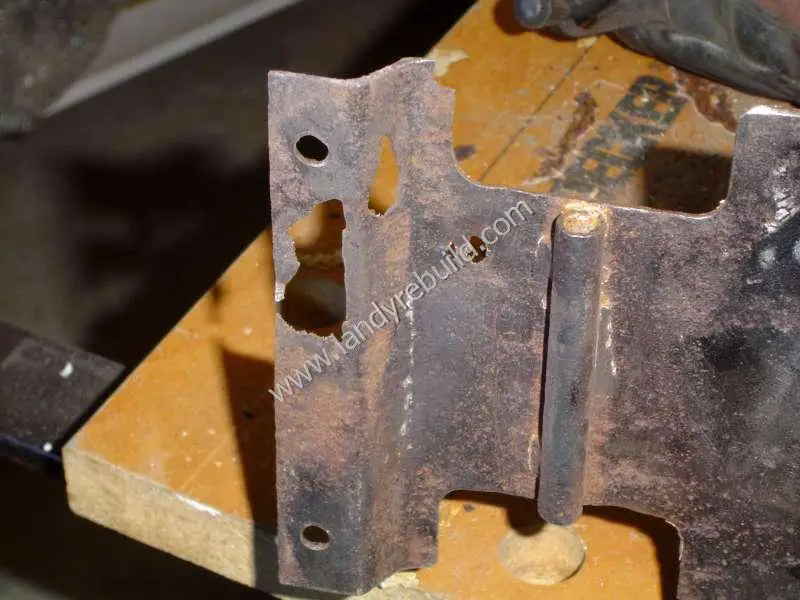 Once everything had been de-rusted, a coat of zinc primer was applied. The two parts on top are the front door sills.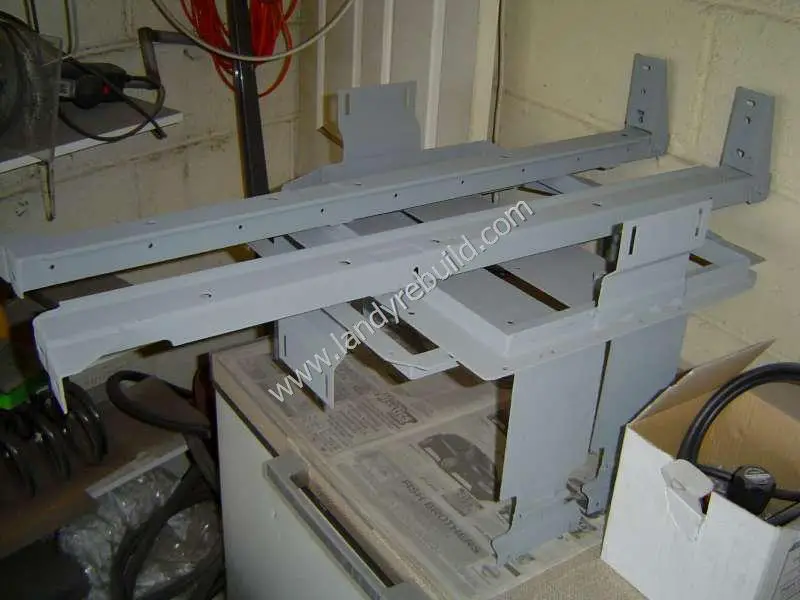 The steel bits were then painted with two coats of Hammerite in a silver colour. The top surface of the floor panel (the surface on which the jerrycans will rest) was then given an additional coat of a rubber-based paint called Protectakote - more details on this page.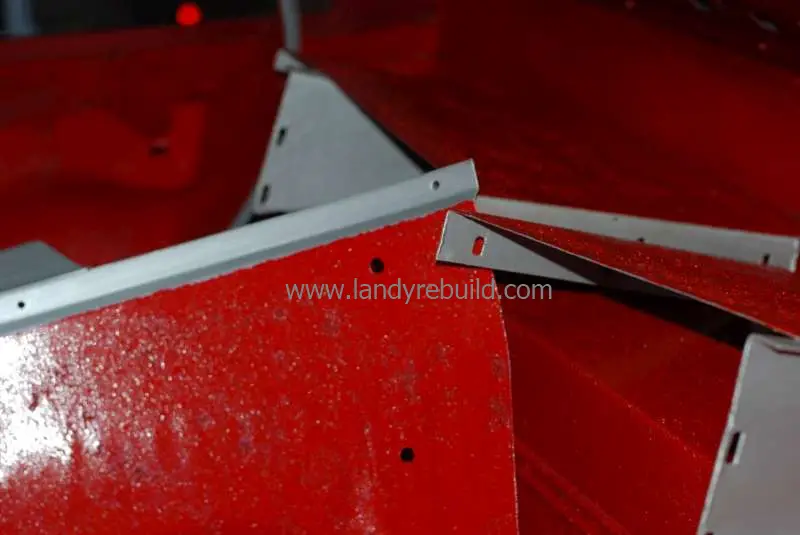 With the newly-painted rear tub back in place, the side lockers were reinstalled. The following photos show the lockers in place, before the doors were re-attached:
I've decided to use one of the lockers for housing a toolbox (an old metal ammunition box); the other will keep its complement of two jerrycans.