With the wiring harness removed from the vehicle, the reason for the use of ordinary domestic flex became apparent: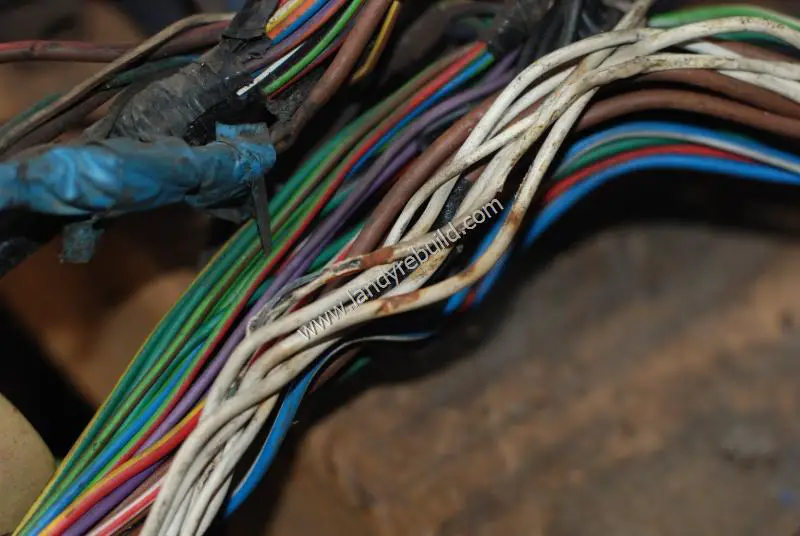 I cut out the burnt wire and replaced it using wiring of the same gauge and colour which I obtained from Vehicle Wiring Products. (I had ordered a batch of different coloured wires as I had foreseen that they would come in useful).
I then made up a separate loom to go to the rear of the vehicle for later additions i.e. heated rear window, rear wash/wipe and rear work light. The wires were grouped together and surrounded by loom tape. Using a fish tape, I withdrew the original wiring loom from inside the offside chassis rail. Inspection revealed that it was in good condition. Again using the fish tape, I then fed both the original wiring loom and the new separate loom back through the chassis rail. Rubber grommets were used at both ends where the loom exited the chassis.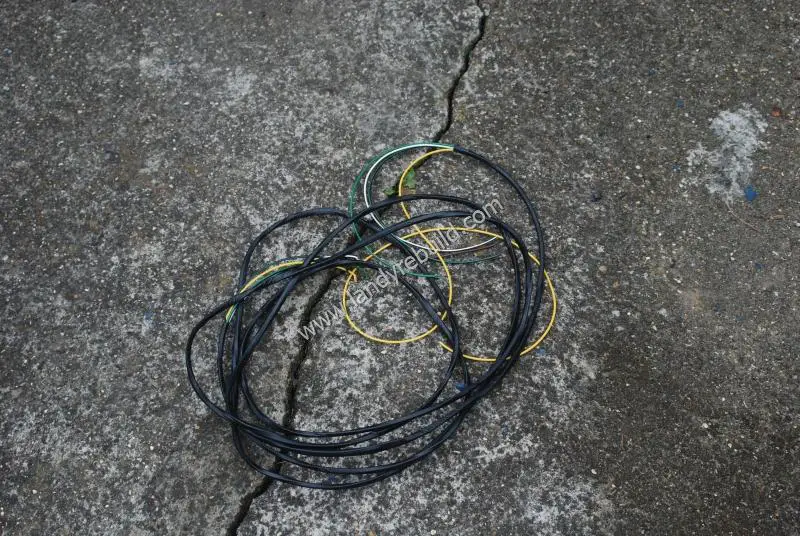 As part of the chassis renovation I drilled a hole through one of the rear tub supports, made sure the metal around the hole was as clean as possible, then coated it with solder. The addition of a bolt with a few nuts resulted in a secure, electrically-sound earthing point. I then painted the exposed bare metal.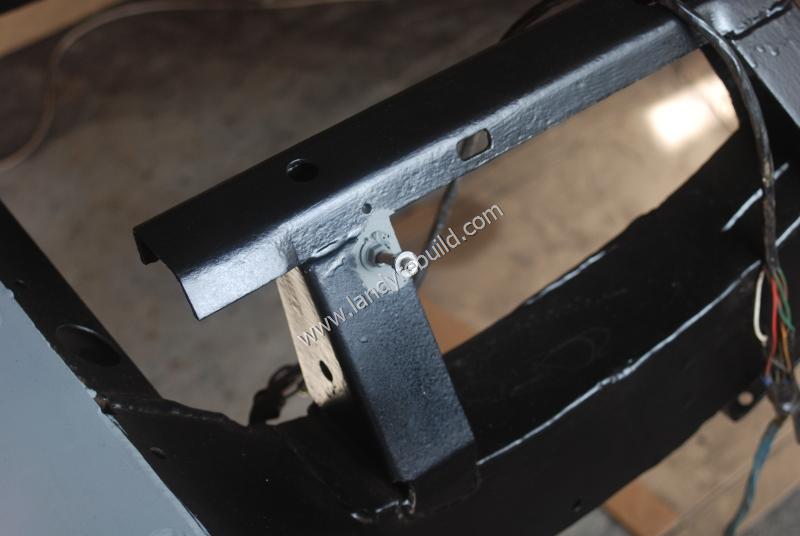 The same was done for the passenger side crossmember, to form an earthing point for the battery negative cable: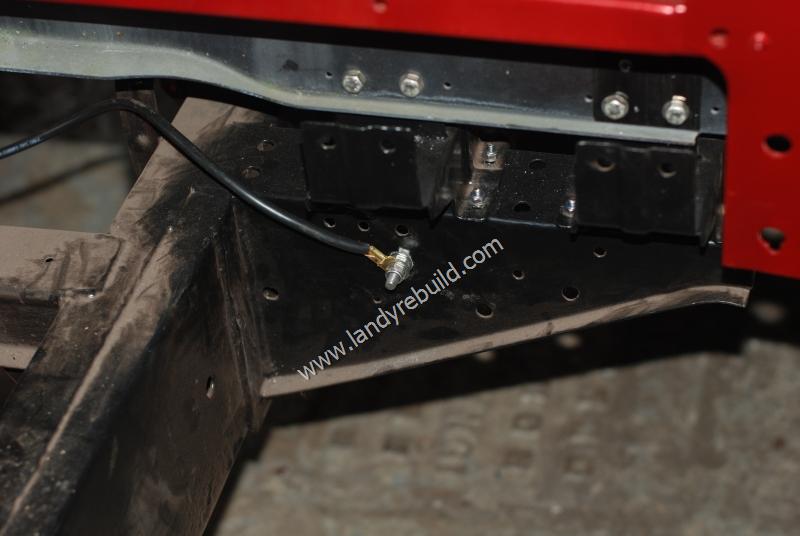 At the rear, I cut off the randomly-joined wires and scotchlock connectors, and using the proper coloured wires and heat-shrink tubing, soldered the joins properly.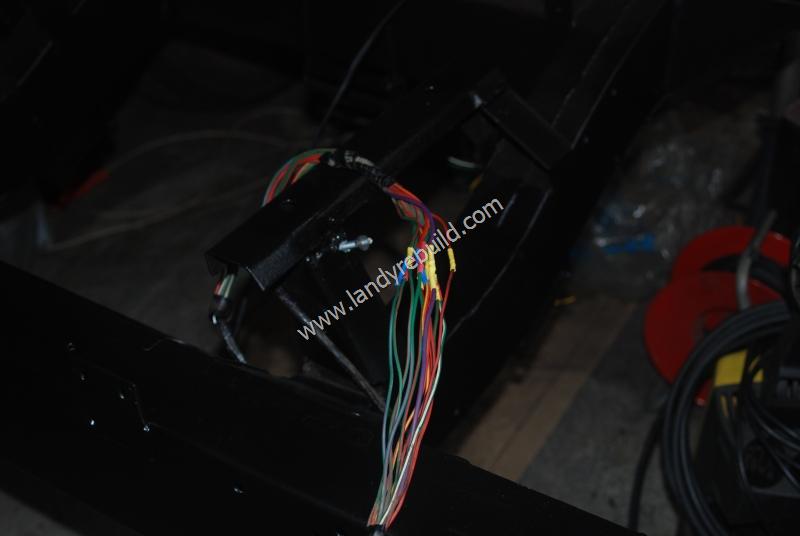 Grommets were also used where the loom for the rear lights fed up through the rear tub. The yellow wire in the picture below is the feed for the rear work light.
Finally the new battery was secured in the battery compartment: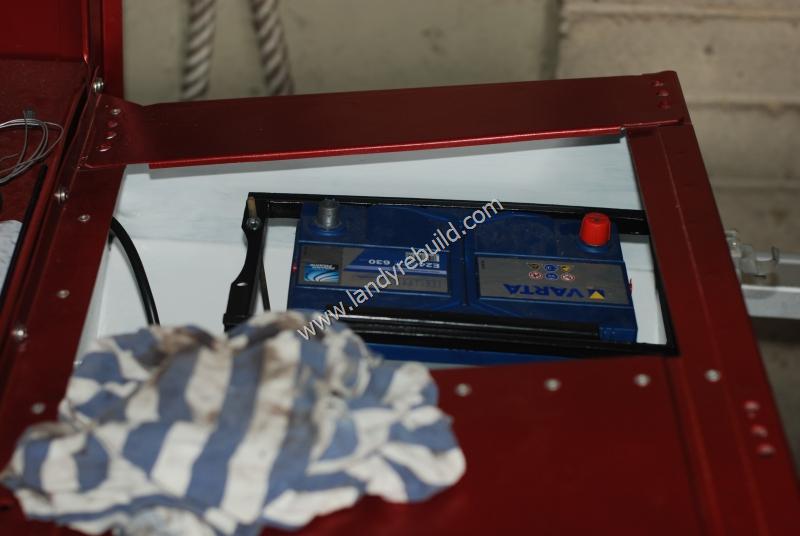 Well, that concludes the renovating! Now it's time to get on with the reassembly!