Before starting with the rear body removal I decided to get the windscreen out of the way. I really struggled to get those bolts out! Some corrosion was evident here, it's certainly repairable - details on this will follow later.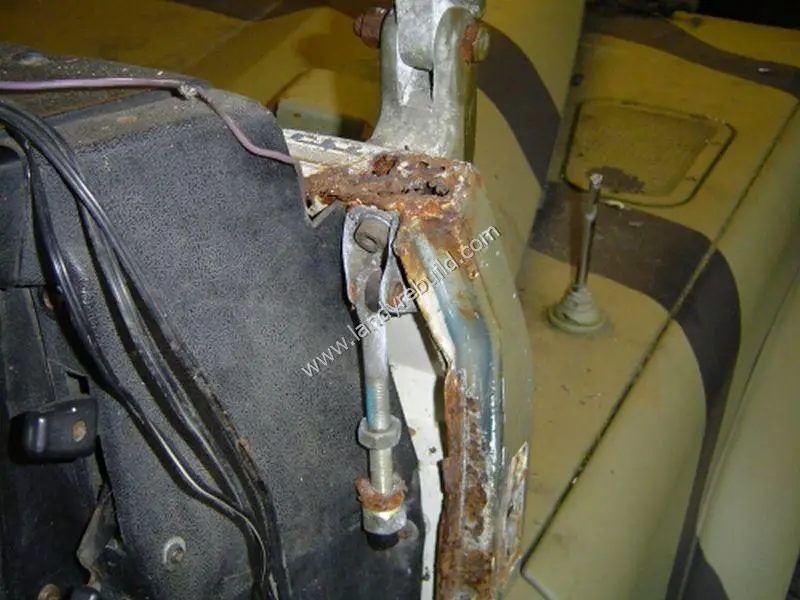 Having noticed the corrosion at the top of the bulkhead, I wanted to have a look at the condition of the rest of it, so I removed the front floor plates and gearbox tunnel covers. It seemed that it had certainly got wet under the rubber insulation at some stage! The footwells appear to have been patched once already, so new footwells will also be required: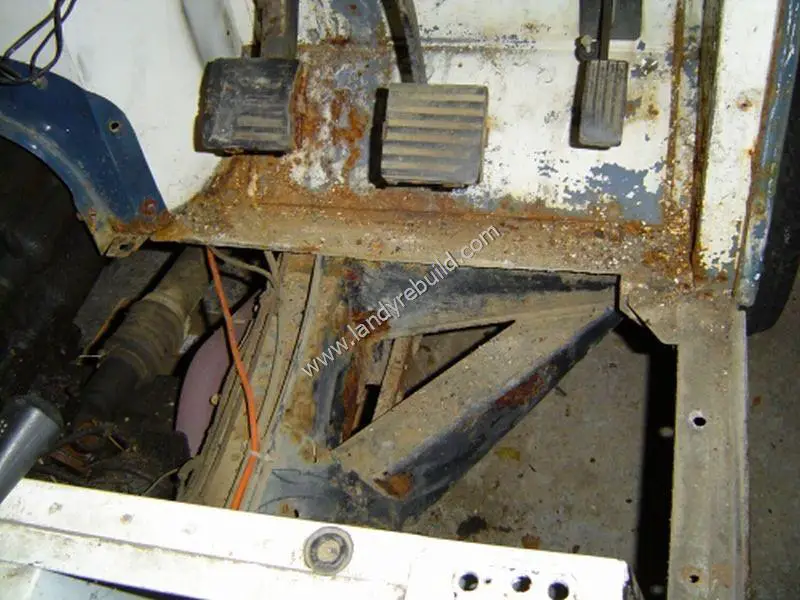 So what about removing the rear body then?

Hang on, I'm getting there!


How to remove the rear tub on your own:
Firstly I undid the 8 rear crossmember bolts. Surprisingly, they all came out easily. There was not too much galvanic corrosion here - but when it comes to reassembly I will affix a thin rubber strip between the crossmember and the rear body.

Then it was the turn of the front bolts. Oh dear. Out with the angle grinder...

Then, lifting the rear one side at a time, I slid some old planks underneath to create a gap (it's amazing what use you can get out of an old pallet), then I repeated this procedure at the front.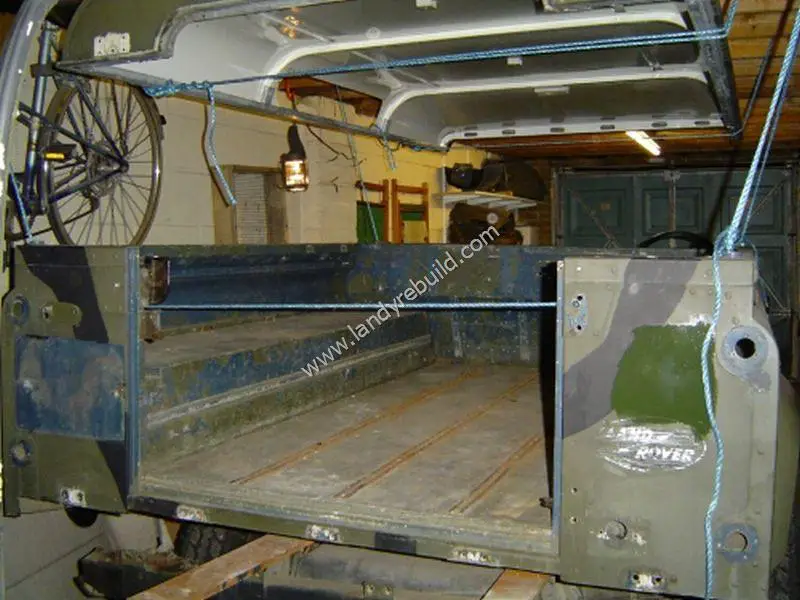 I attached four more coach screws to the garage roof beams and used the same method with which I removed the roof. Pulling on the rope with one hand, and lifting the tub with the other resulted in the rear body being lifted off without too much effort. Here it is from the front: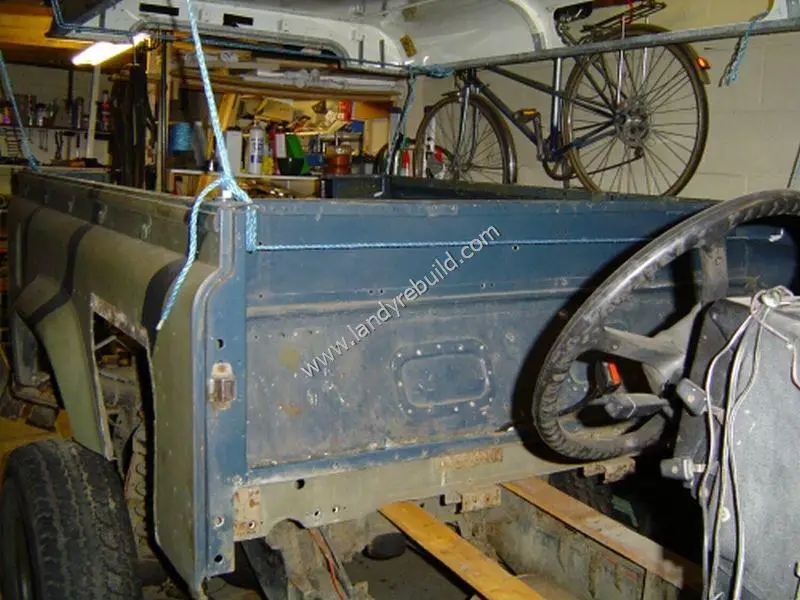 I then pushed the Landy forward (which was surprisingly easy), and gradually lowered the rear tub so it was resting on a couple of empty jerrycans: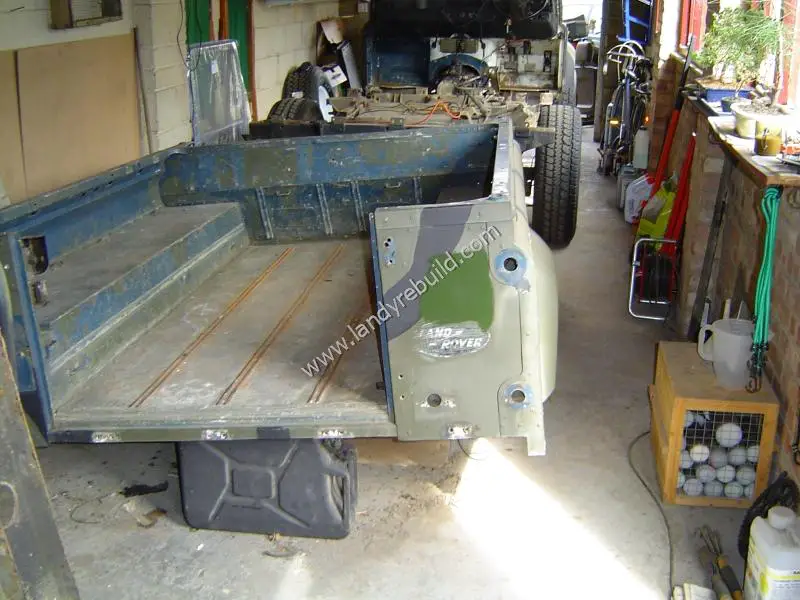 Fortunately at this stage a friend came around on his way to watch a rugby match, so he was press-ganged into helping me to carry the rear body into the courtyard! (Thanks William!)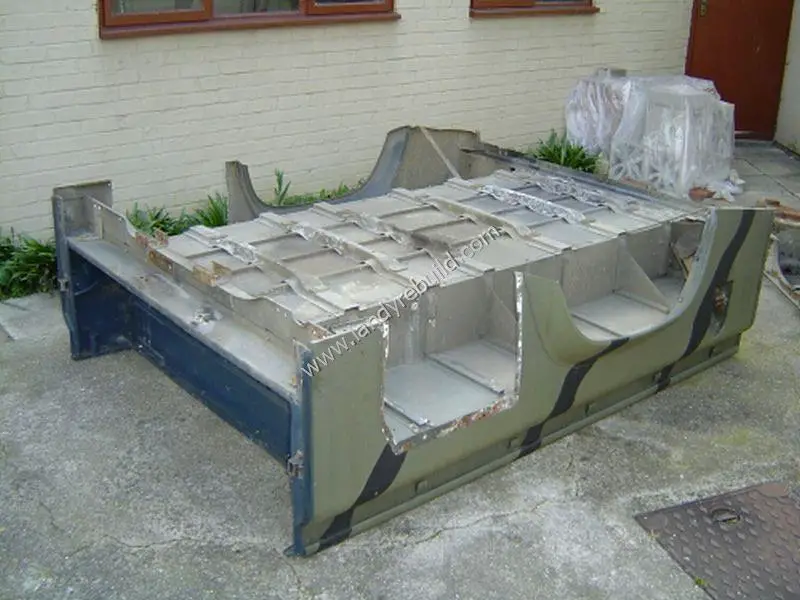 This is where the rear body will stay until I have finished inspecting and repairing the chassis. I intend to give the rear tub a good clean, paint the galvanised crossmembers, and then perhaps paint the underside with some Stonechip paint.