With the petrol tank removed from the vehicle, the petrol sender unit was removed (the fuel gauge wasn't working). On top of the tank, held in by five screws, was the in-tank fuel pump. This puzzled me for a while until I realised the original fuel tank must have been replaced for a later one.
The in-tank pump was tested and found to be unserviceable - that was why an external fuel pump had been fitted behind the rear body outrigger. I decided to leave the in-tank pump in place even though a new external fuel pump had been obtained. Looking into the fuel tank revealed no further problems. It had thoroughly dried out by this time so it was safe to clean and paint. The next photo shows the underneath of the tank painted with zinc primer.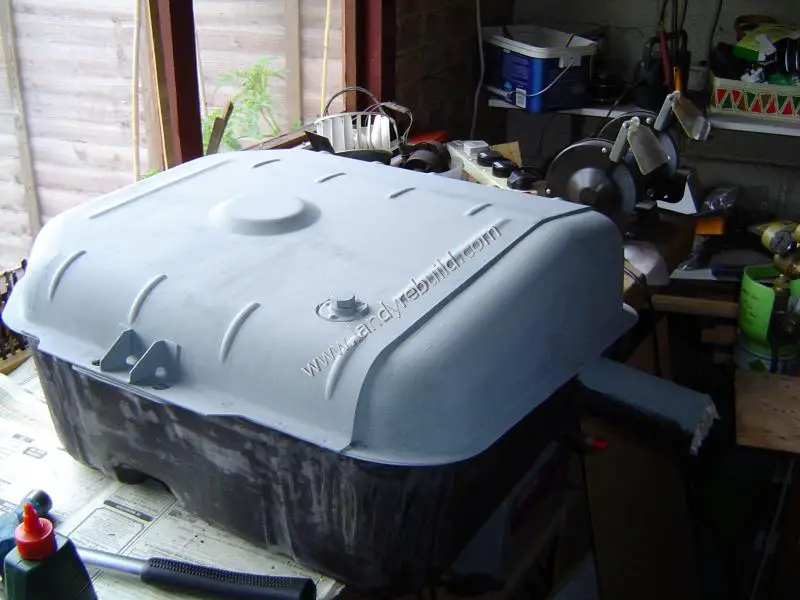 A replacement sender unit was then obtained and installed. By trial and error I gradually bent the float arm so that it just touched the bottom of the tank in the empty position. Only time will tell whether the fuel gauge will show an accurate reading or not. However I tend not to trust fuel gauges anyway, keeping an eye on mileage travelled instead!