One of the advantages of a Land Rover is that without much effort, it can be converted into one of several variants. Excluding the Station Wagon, a long wheelbase Land Rover can change type from a canvas-backed soft-top, to a truck-cab with pickup bed, or a hard top, which is basically a roofed version of a pick-up.
I've always preferred the hard-top variant. I did have a canvas tilt for my previous 109, but having a proper roof, rear door and sides give the impression of being more secure. One thing I did find awkward with the 109 was the lack of visibility to the sides, especially at sharp road junctions.

Fortunately the 110 has two windows in each side, which makes a big difference in visibility. Of course prior to renovating the sides, the windows needed to come out. This was easily done by removing the packing strip from the window seals, which enabled the seals to be removed together with the glass. Of course reinstalling the seals and glass was considerably more difficult - but more on that later. The hard top sides were fitted with inertia-reel seatbelts on brackets - I removed the seatbelts themselves to prevent them from being damaged during the cleaning and painting.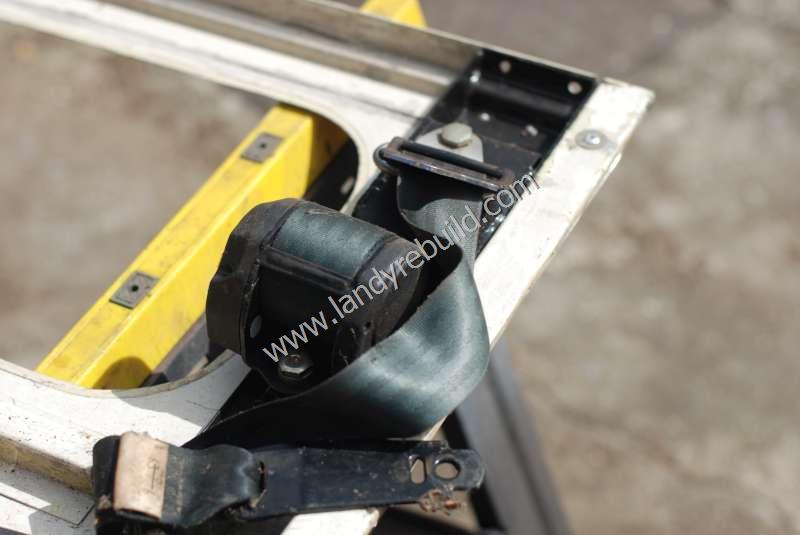 By using a couple of trestles, it was a fairly straightforward job to remove the old paint from the hard top sides.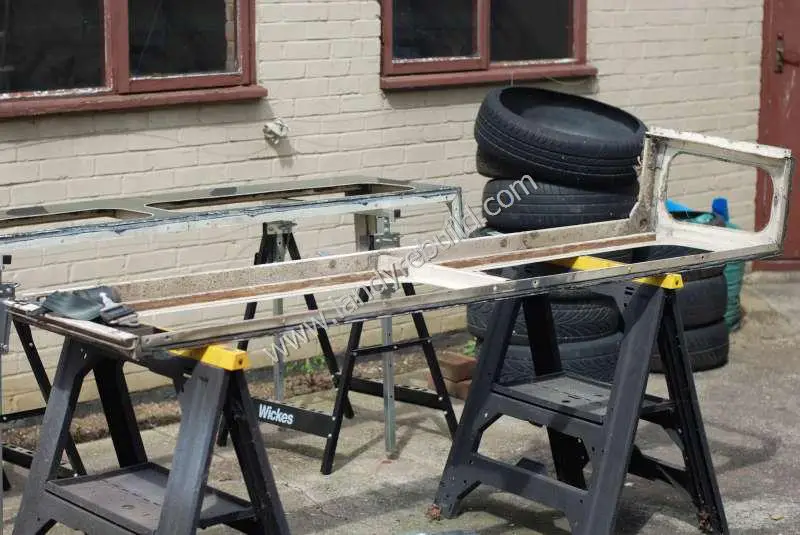 With the sides cleaned and repainted, I turned my attention to the headlining. It was in a fairly dirty condition, but by using some carpet cleaner and my wet & dry vacuum cleaner I was able to get most of the dirt off. Here are some reference photos of the headlining before it was removed. Note how it sagged in the middle; this was resolved by the simple method of using a couple of screws (backed by fairly large washers) into the central rib of the roof. The speaker holes in the front headlining were not re-used because the speakers were relocated into the doors. The reason for this is to make it easier to completely remove the roof and sides, giving the 110 more versatility for use as a pick-up.
The front headlining cleaned and reinstalled: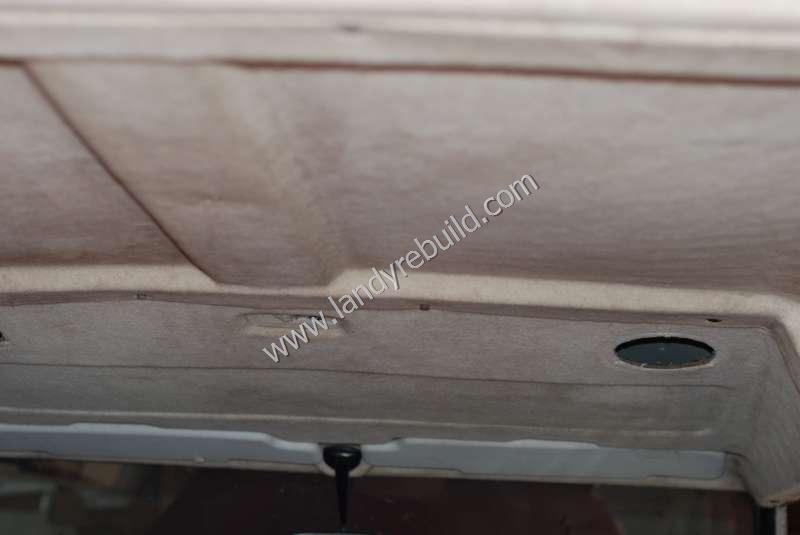 The headlining itself serves a purpose which is not just aesthetic; it creates an insulating layer between the warmer air inside the vehicle (supposedly!) and the cold roof. If the headlining was not there, condensation would occur on the inside of the roof panels. Take my word for it; there's nothing more off-putting then cold drops of condensation dripping down your neck whilst driving.