Carrying out a Land Rover bulkhead removal ideally requires more than one person; it's heavy! But I can testify that it is possible to do it on your own.

By now I had noticed that both footwells were beyond repair, both having been patched in the past, and by now resembling something like Swiss cheese. New footwells were therefore required - so in other words the entire front section of the 110 needed to come off.

I first removed the bonnet, then the front grille.

Each front wing is fixed with a couple of bolts at the front, and four bolts which attach them to the bulkhead. The wiring for the lights and indicators can easily be disconnected here, as there are several 2-way connectors which can simply be unplugged - although some of these were corroded - another item to add to the shopping list!

The shock absorber turret is fine on this side, but both bulkhead outriggers are full of holes. Strangely the door pillars are absolutely fine. I'm beginning to suspect that they were replaced not that long ago.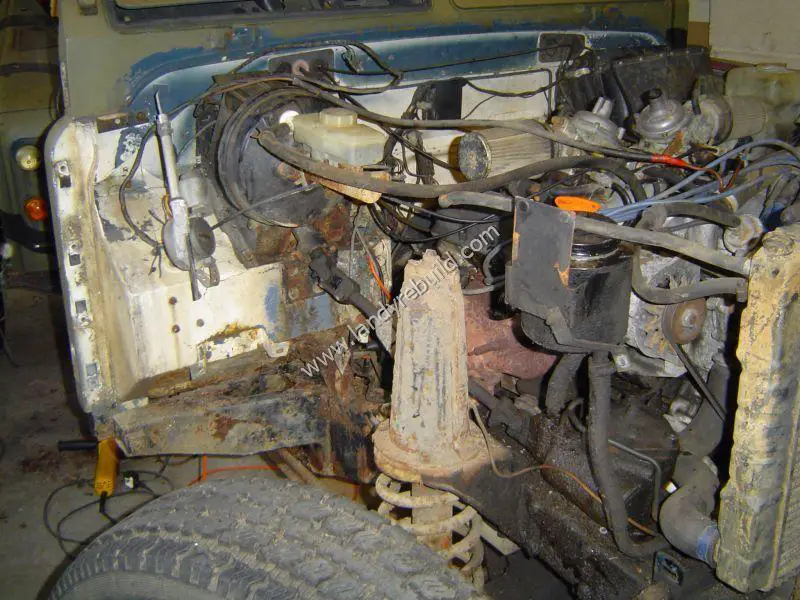 The dashboard was then removed (the inner plating is fairly rusty, something else that will need painting!)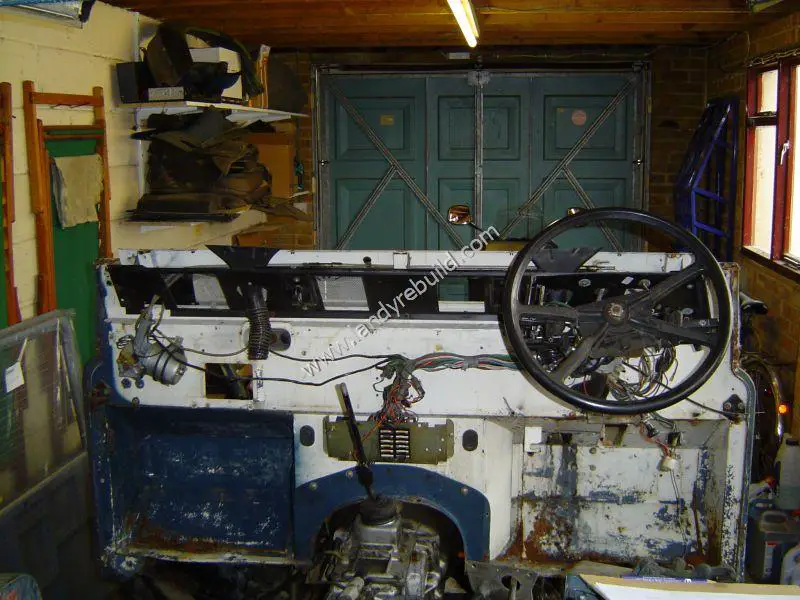 I found this lot underneath the dashboard parcel tray. 86 pence! (Can those old 10p coins still be used? That will go towards the rebuild costs!)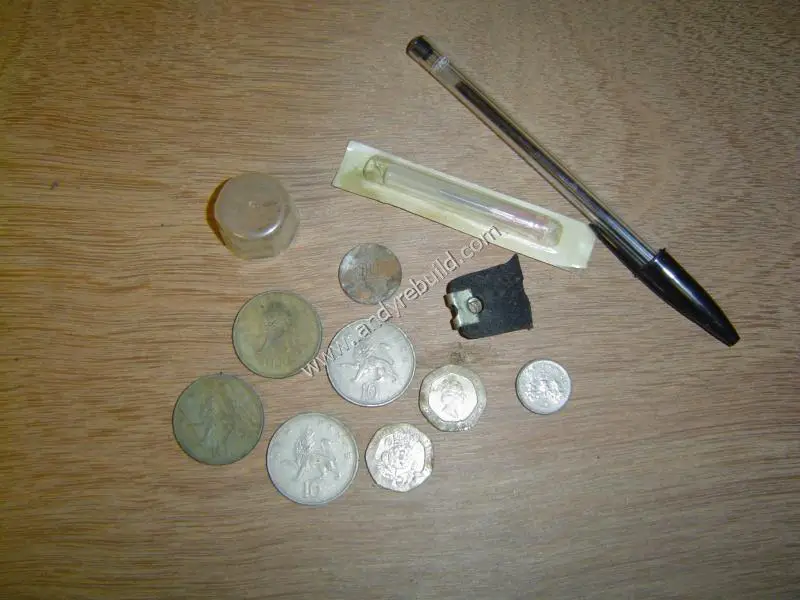 I then drained and removed the radiator, and took off the passenger side wing, having first removed the heater box. The shock absorber turret on this side also appears ok.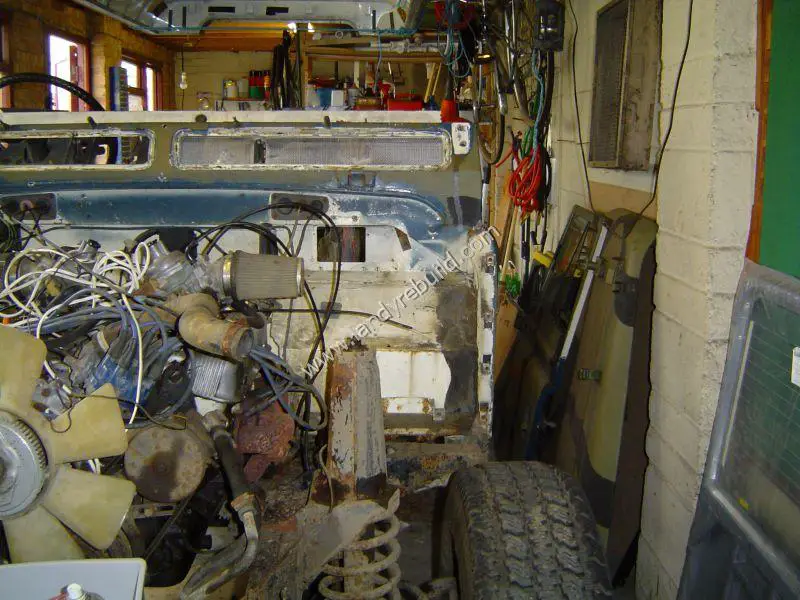 Finally the bulkhead could be removed. It was only being held in place by a long bolt at each lower corner. Once again I used a rope attached to the garage roof in order to lift it clear of the body. Before putting it back, I will remove the steering wheel so that the bulkhead is a bit lighter! I'm a bit reluctant to pull the steering wheel off its shaft and drill out the shear bolts, so instead I'll remove the steering wheel and column as a unit.