Because I'm 6'2", I'd found that the seats would not go back quite far enough to be entirely comfortable. I therefore decided to modify the rear bulkhead which forms the division separating the cab from the rear body.

Of course removing the bulkhead completely would not have been a good idea as it lends strength and rigidity to the body; and even cutting it down a bit would also affect this. Now commercial bulkhead removal bars are of course available from several suppliers, but as per the conditions I set myself when I started the rebuild, if I can make something myself, I'll do so! I therefore made up a steel bar to strengthen the aluminium panel which I would be cutting. The first task was to remove the galvanised capping: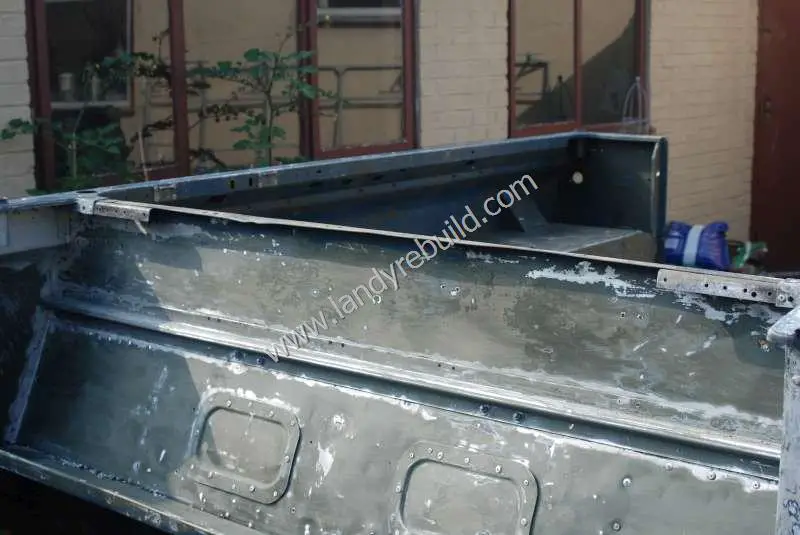 This was easy enough to remove - I just drilled out the rivets.

The next task was a bit more tricky. As I had already measured up and made the steel reinforcement, I just clamped this in place and used a jigsaw to cut through the aluminium, using the steel bar as a guide. The steel also helped in keeping the aluminium panel rigid whilst cutting.

Once everything had been painted with a primer coat, I then drilled some holes through the steel bar into the aluminium, and riveted it in place.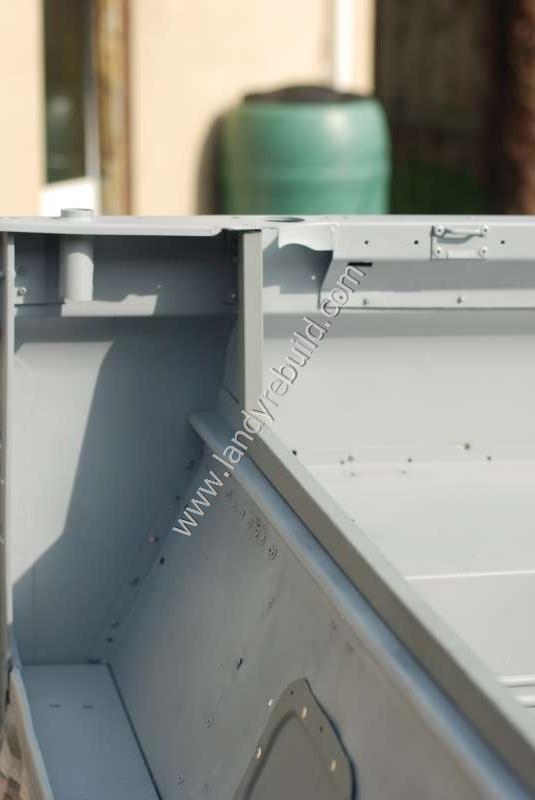 To tidy up the installation, I then made up a couple of angled pieces of steel which were riveted in place at each end of the bulkhead brace:
Once everything had been painted and the seats reinstalled, I was quite pleased with the additional room available.